Doom 2 Cheats (Doom 2: Hell on Earth)
|
Doom 2 Cheats: Type in the cheat codes at any time while in game.
All Weapons/Ammo                
idfa
All Weapons/Ammo/Keys
idkfa
Beserk Mode (with burtal mod: Rip and tear enemies apart. Normal: Splatter enemies with fist)
idbeholds
Chainsaw (can also be found in lvl 01)
idchoppers
Choose Music
idmusxx (xx being a number 01-32)
Computer Area Map
idbeholda
Entire Map / Show items and enemies
iddt – type again to toggle
God Mode (takes no damage)
iddqd
Invisibility
idbeholdi
Invulnerability
idbeholdv
Level Warp
idclevxx (xx being level number 01-32)
Se også: Doom 2 is now more brutal than ever before!

Light Amp Goggles (lets you see in the dark)
idbeholdl
No Clipping Mode (walk through walls and enemies)
idclip
Radiation Suit
idbeholdr
Show Position in coordinates(x, y, z)
idmypos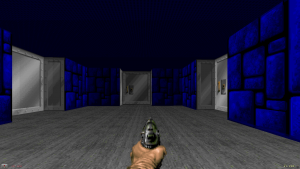 Wolfenstein 3D Bonus Level 1 (Not included in German Version)
idclev31
Wolfenstein 3D Bonus Level  2 (Not included in German Version)
idclev32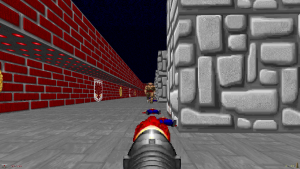 Did you know?
The wolfenstein levels are not included due to legal issues. The usage of certain symbols, such as the nazi symbols, are illegal in Germany. There for the entire Wolfenstein game was banned in 20 years, and the bonus levels in Doom 2 was left out.
Kommentarer
Kommentarer