One week before departure
|
Just one more week before I leave for Whistler. It is a huge challenge to me not having a plan for what I am going to do, or where I am going to live and work.
I mean… Normally I have things under control, right?
I'm getting used to the though of knowing where to stay until October 23rd, and then taking it from there.
I've decided to watch Art of Flight and Jeremy Jones' Higher the next days, so if I wasn't already craving for snow, I will be. The resort looks super dope. See for yourselves:
This post was mainly to make sure that the site (the travel blog, when it was only a travel blog) wasn't all empty from the beginning, and hopefully there will be more photos and videoes later on. Feel free to follow me on Facebook and Instagram – the time difference is nine hours, so I may not respond right away.
I will be leaving on the 20th of October, and arrive in Vancouver in the evening. I will explore Vancouver for a few days, before going to Vancouver Island to visit my friend Maja for the weekend. Afterwards I will check out a few more things in Vancouver before going to Whistler, to wait for the snow to fall.
Should I get too impatient, there is always Origins Parkour in Vancouver: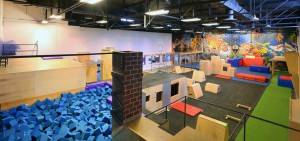 Cheers
The picture in the beginning is photoshopped from Avoiraz, Fance, of me doing a frontflip indy grab to an airbag.
Comments
comments